New Slide Phone - Cellphonedesigns.blogspot.com
Mobile phone, mobile phone, how many of you are there, oh you mobile phone? There are infinite iterations of the tiny communicator, the cellular, the mobile, and there are infinite ways to illustrate them. The folks at FORMBOTEN have here a lovely collapsable phone they like to call "Scope." It can be closed for simple navigation or open for dialing numbers or keying in letters. Pop it open with a tap of the finger, or lock it in place for pocket riding.
And look, they've got their FORMBOTEN logo sitting in the screen there. That's a lot of fun. I think every industrial designer should consider having a simple mark like that to fake brand their products for presentation. Makes it so much more complete looking, yes?
Designer: FORMBOTEN
Via:
Yanko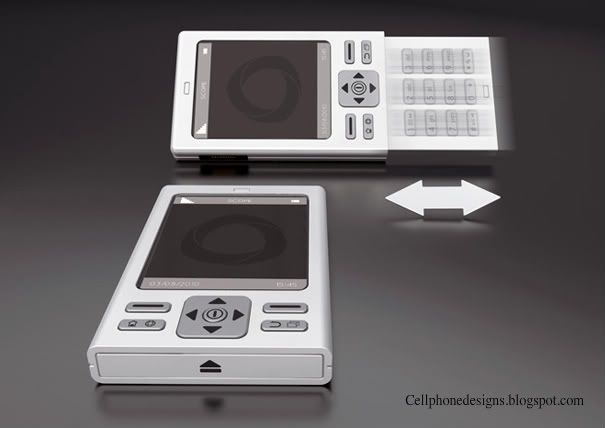 New Slide Phone - Cellphonedesigns.blogspot.com